Abolishment of Critical Allowance: What, Why, and How now?
Last updated on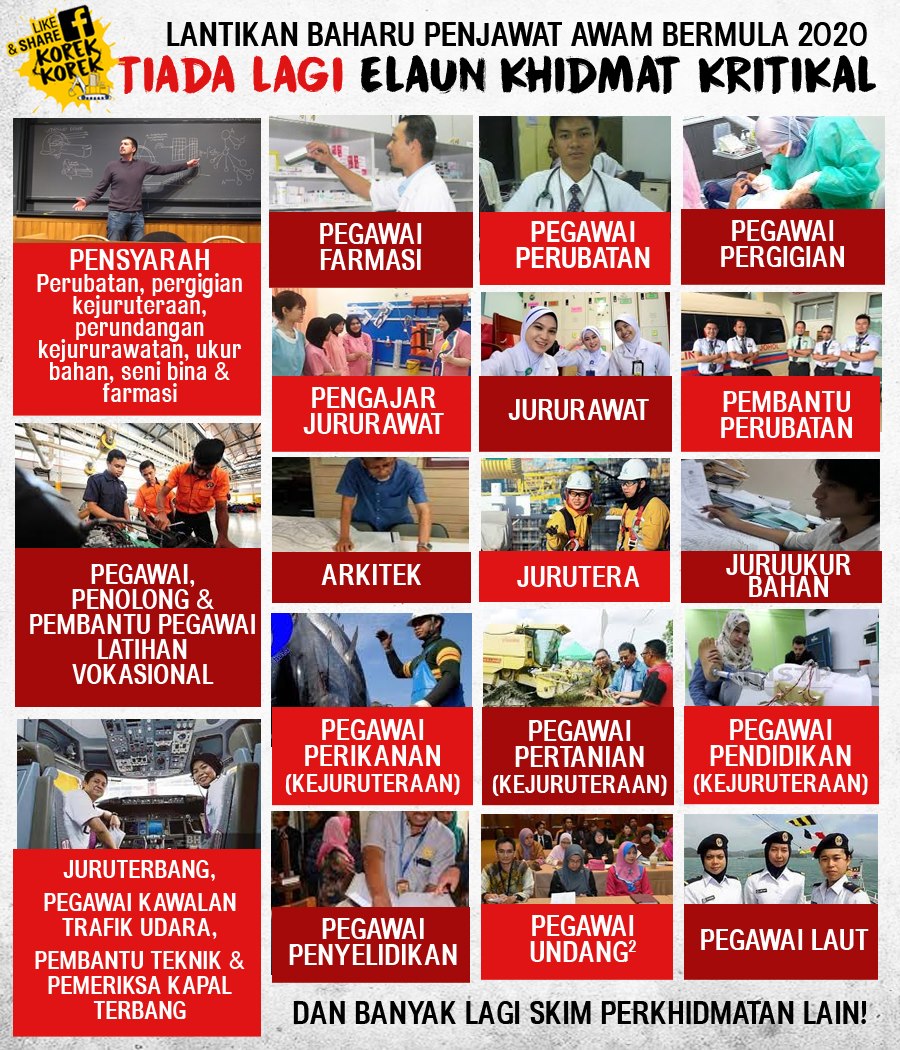 Written by Bryan Tan – Marketing and Communications Associate at YPC, currently a PRP at a retail pharmacy, and pun enthusiast.
What?
The critical allowance, or more commonly known as Bayaran Insentif Perkhidmatan Kritikal (BIPK) was a fund started in 1992 for jobs which fulfilled 2 criteria:
1) The job has low remuneration
2) Workers for these jobs are scarce and positions are hard to fill
This was to combat the country's lack in human resource when it came to these fields, which at that time was a threat to the nation's progress of strategically important development programmes. According to a BIPK document by the Accountant General's Department of Malaysia, 38 fields of work in Malaysia is eligible for BIPK. These include architects, engineers, pharmacists, and many more. When it was first started during Prime Minister Tun Dr Mahathir's first stint in office, it was meant to be reviewed once every 5 years. However, the last review was done in year 2007, 12 years ago.
Why?
What's all the hubbub about, you ask? Recently, the Public Service Department (JPA), which oversees the civil service in this country announced that 33 out of the 38 public sectors no longer fulfill the criteria for these incentives, and of course, this involves pharmacists. This was decided in the recent Special Cabinet Committee Meeting on Public Service Reforms (JKK-PAA) Number 1, chaired by our Prime Minister. "As such, from Jan 1, 2020, all new civil service appointees will no longer receive the critical allowance," it said. However, current recipients will still continue to receive the allowance.
This means that all pharmacy graduates who decide to start their Provisionally Registered Pharmacist (PRP) programme in the public sector starting 2020 will receive RM750 lesser in allowance compared to their seniors.
But why the change? JPA explained that BIPK was not supposed to be permanent, and can be withdrawn when the relevant services schemes are no longer critical.
How now?
The public's reaction to this news has been unsurprisingly unanimous. Associations and Societies are flustered as this significantly affects those who are planning to venture into the public sector. A petition set up by the Malaysian Medical Association (MMA) has garnered almost 80,000 supporters in less than 24 hours.
Health Minister Datuk Seri Dr Dzulkefly Ahmad also said that this issue will be brought back to cabinet to be discussed further.
"I have requested the Deputy Minister, Ministry secretary-general and directors-general to meet with the Public Service Department (PSD) as soon as possible to discuss about the circular. I will monitor the development of this matter. The needs of each ministry is different and it is necessary to bring this issue up to the Cabinet again,"
The chairperson of Malaysian Pharmaceutical Society – Young Pharmacist Chapter (MPS-YPC), Mr Cedric has also expressed his thoughts on this.
"The decision by the government to remove critical allowances for junior pharmacists has garnered deserved outrage amongst us. It has baffled many by how hasty the announcement was made, with virtually no prior dialogues with stakeholders such as the MPS.
At YPC, we see the allowances as a fitting remuneration to the critical role our junior colleagues play in delivering care to patients. Scrapping it could also create an unwanted discrepancy in how we value the work of senior vs junior pharmacists, which may prove problematic both in the short and long run.
Hence, we stand with MPS and urge the government to delay implementation of these changes and return to the discussion table with us. Lets ensure a fair case for our juniors."
Cedric Chua
MPS-YPC Chairman
As fellow comrades in the field of pharmacy, it is high time we stand in solidarity with those who will be affected, and channel our voices in the appropriate avenues.
It is time we unite. It is time we stand firm. It is time we hope.
Sources were taken from freemalaysiatoday and the Galen Centre. For official statements, visit the JPA website. Featured image source from Korek Korek Facebook Page.