MOH Statement on Influenza A
Last updated on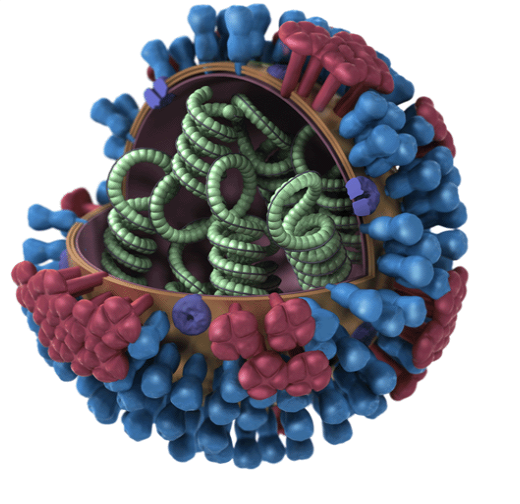 On 4 January, the Ministry of Health has released a document pertaining the influenza situation in Malaysia. There was an increase in Influenza-like illnesses (ILI) and admission of patients due to severe acute respiratory infection (SARI) since December 2019 in several parts of the nation.
This might have caused panic and unrest amongst the Rakyat as more and more people around us fall ill due to the flu. However, it is emphasized that this increase falls within the normal range and is comparable to statistics from last few years. Moreover, analysis and findings from the Institute for Medical Research and Hospital Sungai Buloh's Public Health Laboratory concluded that the influenza virus tested did not exhibit any form of mutation to the extent of it being a novel virus.
The MOH advise the following steps in managing patients who are infected with the influenza virus, especially for those aged 5 and below:
When necessary, administer proper dose of paracetamol. At the same time, tepid sponging (procedure of using the cooling property of water to bring the body temperature down) will be helpful.
Avoid the use of Non-steroidal Anti-inflammatory Drugs (NSAIDs) for antipyretic purposes as clinical evidence has shown that this class of medications can potentially increase risks of influenza-caused complications such as brain inflammation amongst children.
Ensure that the patient is properly and always hydrated
Consult a doctor immediately if fever persists or patient experiences flu-like symptoms such as sore throat, cough, prolonged fever, headache, muscle ache, joint ache and fatigue.
Influenza spreads most in environments which are not hygienic. In order to prevent and limit the spread of the virus, MOH recommends that the public maintain a high level of personal hygiene. Use of hand sanitizer is encouraged and be sure to practise good cough etiquette. It is also highly advisable for the public to obtain the seasonal flu vaccine, especially for those who belong to the high risk groups.
For those who are found to be infected by the influenza virus, it is best to:
Stay and rest indoors as much as possible. Limit visits to crowded places and if needed, put on a face mask properly to prevent airborne transmission of the virus.
Practise good cough and sneeze etiquette. Use a tissue or handkerchief when coughing or sneezing. Dispose of used tissues in appropriate places.
Do not share fomites such as towels, utensils, handkerchiefs, and other materials which are prone to catch and retain the virus.
For those who are infected and wish to get anti-viral medications from Government hospitals and major private hospitals, do note that there might be a shortage in some institutions.
Based on this report, several hospitals have turned patients away due to a shortage in beds and anti-influenza drugs.
Deputy Health Minister Dr Lee Boon Chye said that there are adequate medications at public hospitals, while some private hospitals are in the midst of replenishing their stock.
The anti-viral shots were reserved primarily for higher-risk groups such as the elderly, pregnant women, children under 5, and those suffering from conditions such as obesity, diabetes, kidney failure, and cancer.
Dr Lee reiterated the need for patients who are affected to rest at home.