Malaysia ranked #1 on Healthcare Index Score
Last updated on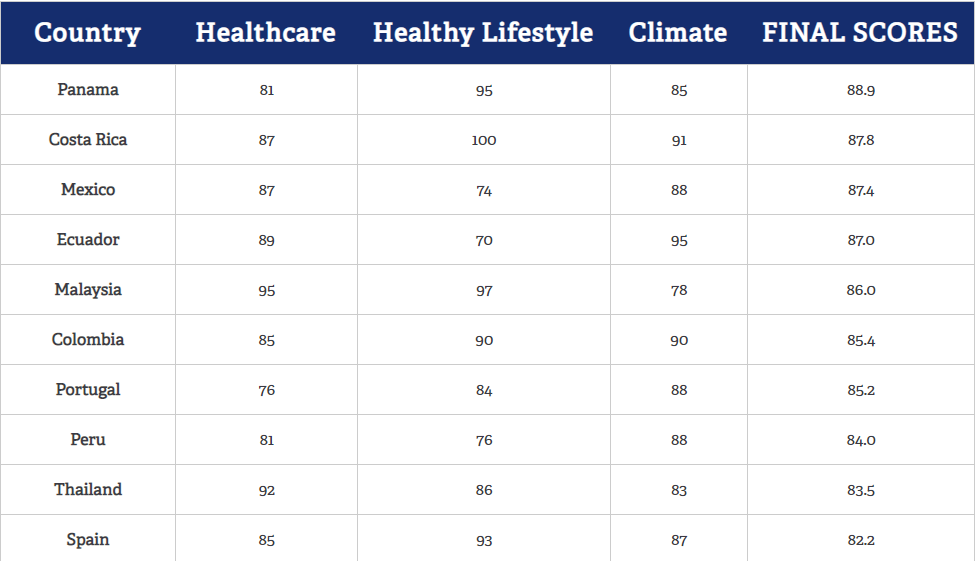 In the beginning of 2019, lifestyle and living website International Living published its list of the World's Best Place to Retire in 2019. The list was started 29 years ago and is still being updated every single year since then.
With a huge team which covers 5 continents, its research and methodologies are second to none when it comes to helping us choose the best place to retire. Although being listed as the fifth out of the top 10 retirement havens, Malaysia ranked #1 on its healthcare list.
Here is a short excerpt from Keith Hockton, IL Malaysia Correspondent on his experience with Malaysia's healthcare system: "As for healthcare, when you compare surgery prices between the U.S. and Malaysia, the benefits are obvious. Just the other day I decided on a whim to have a medical.
I'd never had one done before and as I had a free morning I decided just to pop in to the Lam Wah Eee Hospital. I was already registered and found myself sitting outside a GP's office not five minutes after arriving. Within an hour I'd had I'd been examined by a doctor, had an ECG and blood and urine tests done, and I was on my way home. The total cost of the visit was just $43. The doctor who had examined me called me later that afternoon with the results. It's this level of service that makes medical in Malaysia not only an attractive option but also a non-scary one. It's all so easy."
Malaysia scored a total of 95 points out of 100 on the healthcare index – beating second place France by 2 points. If you are interested in finding out how this index is compiled, you can read on more from IL's own website.
Here's a peek into how its Healthcare index is scored: "In this category, we put our experts to the test like never before. How much will you have to pay for things like laser eye surgery, a tooth crown, or a blood transfusion? Can you get common medications for things like asthma and diabetes? And do you need a prescription to get a refill? When it comes to assessing healthcare, we factor in both quality and price to give you a fair and balanced view."
Well done, Malaysia!