Stop Taking Nan Bao!
Last updated on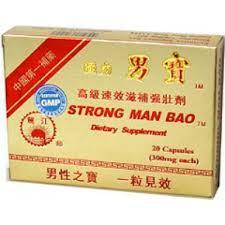 If you are one of those who consumes 'Nan Bao' capsules, be aware that the Health Ministry's National Pharmaceutical Regulatory Agency (NPRA) has released a statement that all sellers and distributors of this traditional supplement to stop all sales and distribution as it is against the Sale of Drugs Act 1952 and the Control of Drugs and Cosmetics Regulations 1984.
These capsules are found to contain sildenafil and tadalafil, both which are ingredients used medically to treat erectile dysfunction. These medication can only be obtained via a prescription from a doctor. Supplements containing these are not allowed to be classified as traditional.
"The use of sildenafil and tadalafil without a doctor's advice can cause serious adverse effects such as impairment of vision and hearing, low blood pressure, and effects to the cardiovascular systems such as stroke and heart attack." The misuse of these medication can prove to be dangerous especially those who consume medication containing nitrates.
If you had tried taking or is currently taking "Nan Bao" supplements, visit your nearest doctor or pharmacist if you experience any discomfort.