A Bed of R.O.S.E.S for Women in Malaysia
Last updated on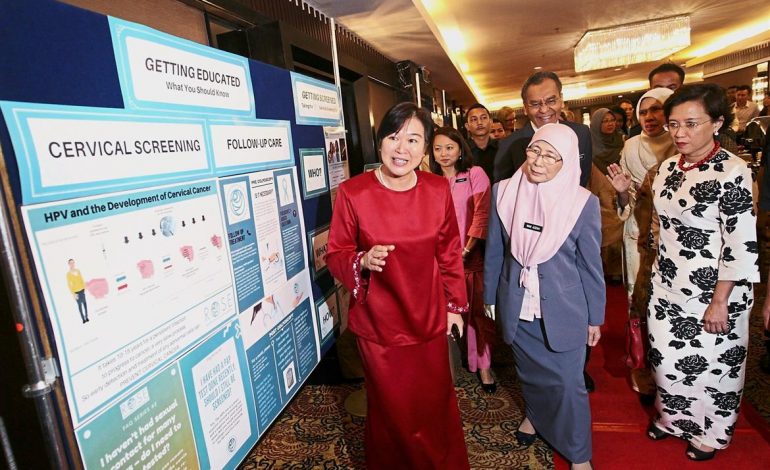 On Jan 14, 2019, our Deputy Prime Minister Datuk Seri Dr Wan Azizah Wan Ismail launched the Removing Obstacles to Cervical Screening (R.O.S.E.), a pilot programme launched by Universiti Malaya (UM) and VCS Foundation (VCSF) of Australia. This programme was first mentioned in an article by the Star back in 2017.
A memorandum of understanding (MOU) between UM and VCSF was signed by UM Medical Faculty dean Professor Datuk Dr Adeeba Kamarulzaman and VCSF executive director Associate Professor Marion Saville on the same day, to establish a not-for-profit joint venture to enable the implementation of ROSE as a cervical screening programme in Malaysia.
According to Dr Wan Azizah, the lifetime risk of a Malaysian woman developing cervical cancer is one in 116, with about two-thirds (76%) only being diagnosed at the later stages of the disease. Cervical cancer is currently the third most prevalent cancer in Malaysia.
The World Health Organisation has a cervical screening target of 70%. Malaysia, however, is currently way below the mark at only 12.8%.
Under normal circumstances, women are to undergo a pap smear to test for signs of cervical cancer. This test is to be carried out by a healthcare professional and it could take up to 8 weeks for the results to be released (in government clinics and hospitals). Our health minister, Datuk Seri Dr Dzulkefly Ahmad comments that the ministry's Pap smear screening target, which was set at 40% of eligible women, only achieved an average of 25% for the past five years. "The poor coverage is contributed by multiple factors, including the lack of funds and manpower such as cytoscreeners (a clinical laboratory scientist specialising in cytology, the study of cells)," says Dr Dzulkefly. "Many Malaysian women also do not attend screening because of embarrassment, fear or because they do not have adequate information."
The ROSE programme will help many women overcome the barriers to screening and encourage more to willingly participate in screening in a timely manner. Not only does the test possesses the advantage of self-testing, but the results will also be delivered to patients via text message within three days.
However, it is important to note that due to limited resources and funding, the target, according to Dr Wan Azizah, is primarily for the B40 group for now. This aims to benefit a total of 14,000 people.
Women who are above 30 years of age and in the B40 group can register for the screening programme through the 49 LPPKN clinics nationwide.