It's OK to 'dit' on your forehead!
Last updated on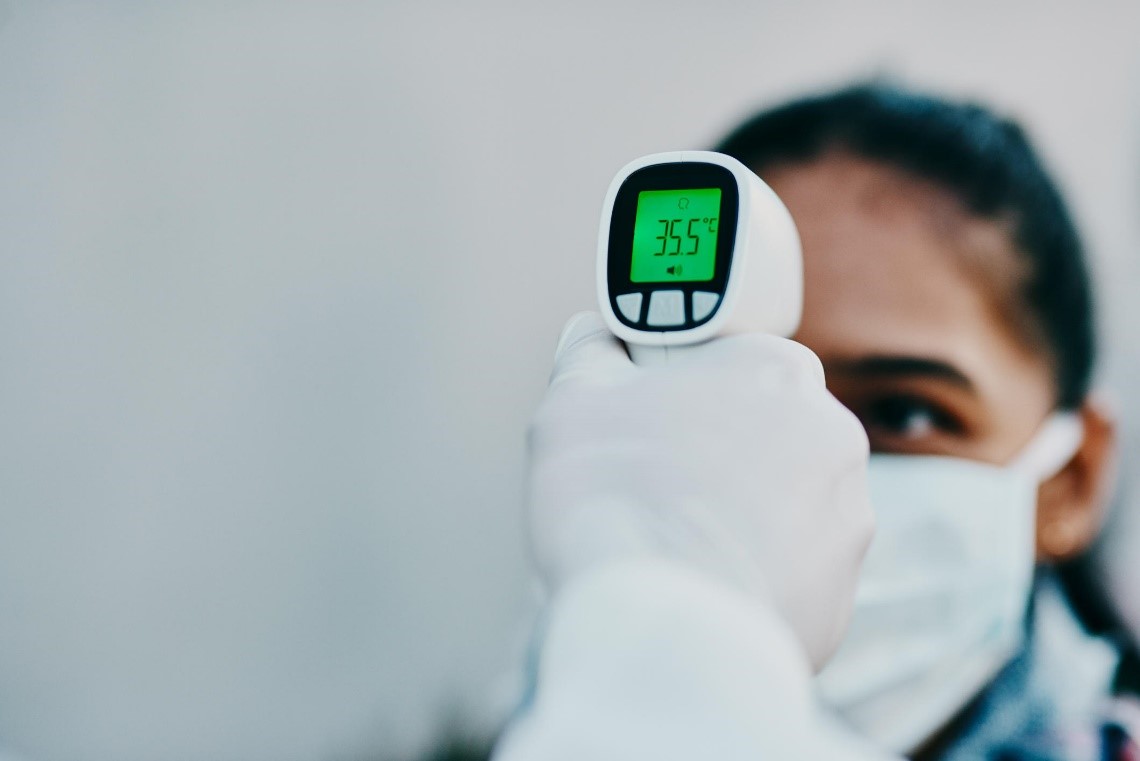 The new norm of RMCO: Register your arrival by scanning the MySejahtera QR code and have your body temperature checked using a non-contact infrared thermometer (familiar with the 'dit' sound? or "dah tembak?" or "dah check"?) before entering any shops or premises in Malaysia.
Scanning the QR code serves to facilitate contact tracing in the future if there is a confirmed COVID-19 case whereas body temperature checks serve as a first layer of screening for fever. Lately, there are viral messages going around on social media claiming that these non-contact infrared thermometers (NCIT) shoot lasers and radiations can potentially damage the neurons in the brain and the retina in the eye.
Let's explore further on this topic and dive deeper into the facts and myths about non-contact infrared thermometers (aka Thermo Gun, Thermometer Gun).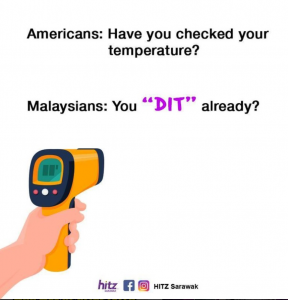 How did the viral rumour come about?
An economist from Indonesia claimed in a YouTube interview that he wouldn't allow anyone to measure his temperature using the thermo gun on his forehead as the laser might damage his brain. Instead, he recommends to have the body temperature checked via the wrist instead as the thermo gun is usually used to measure temperature of hot wire cables. Another video uploaded on Twitter alleged that the laser from the thermometer can cause cancer. This information became viral across various social media platforms (Whatsapp, Facebook, Twitter – you name it) to the extent that some people took it as fact and requested their temperatures to be measured on the wrist or even refused to be measured entirely. Before we debunk this myth, let's look into the mechanics of a NCIT.
What is Non-contact Infrared Thermometer (NCIT) and how does it work?
NCIT is used to measure the temperature of surfaces. When placed near to the forehead, this thermometer will be able to measure the skin temperature above the superficial temporal artery. This thermometer is able to sense emitted, reflected and transmitted energy. Our body naturally emits thermal/infrared energy which is then detected by sensing elements of the thermometer and this energy is then converted into electrical signals. These signals will then be processed to display the temperature on the screen/LCD display. The infrared laser acts as a guide to assist in aiming a spot for temperature measurement.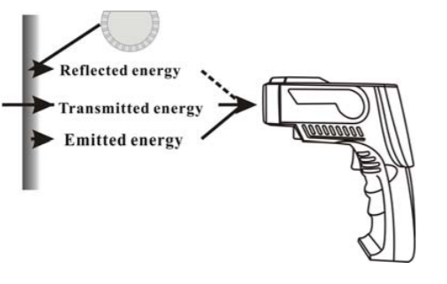 The types of energy detected by non-contact infrared thermometer. Source: User Manual
Advantages & disadvantages of NCIT
The Big Question: Is it SAFE?
Simple answer: YES! Our beloved national hero / Director General of Health, Datuk Dr. Noor Hisham Abdullah has clarified in a press statement dated 3rd August 2020 that NCITs are safe to use. As explained previously, the thermometer detects external infrared energy and does not emit harmful radiation like X-rays. The laser under the Class 2 and 3A Laser Product emit 630-670nm with non-ionising infrared energy less than 1mW cm2  which is lower than the our sunlight. The laser under the non-ionising radiations are known to not cause long-term tissue damage. The only precaution stated by the manufacturers is not to stare directly into the laser beam or let the laser beam strike another person's eye directly or via a reflective surface.
Measuring temperature on the forehead is easily accessible and cost-effective thus it is recommended, although less accurate when compared to methods such as through the tympanic membrane in the ear. Measuring on wrists is not advised at the moment due to lack of evidence on its accuracy. Currently, there are no retrievable evidence reporting adverse events related to use of infrared thermometer and infrared thermography. Therefore, the use of these thermometers is considered safe as they are non-invasive, non-contact and non-radiant.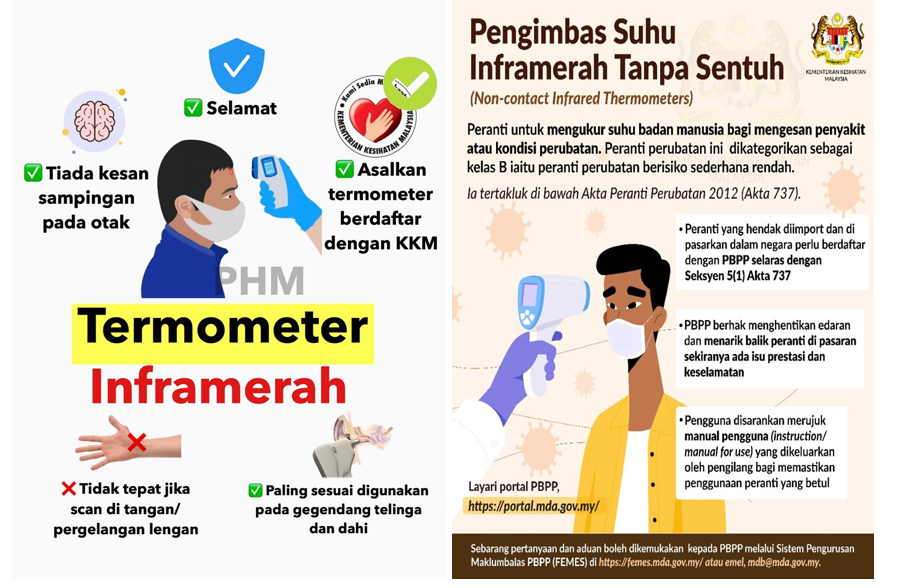 Now you know it's safe, so how do you get started?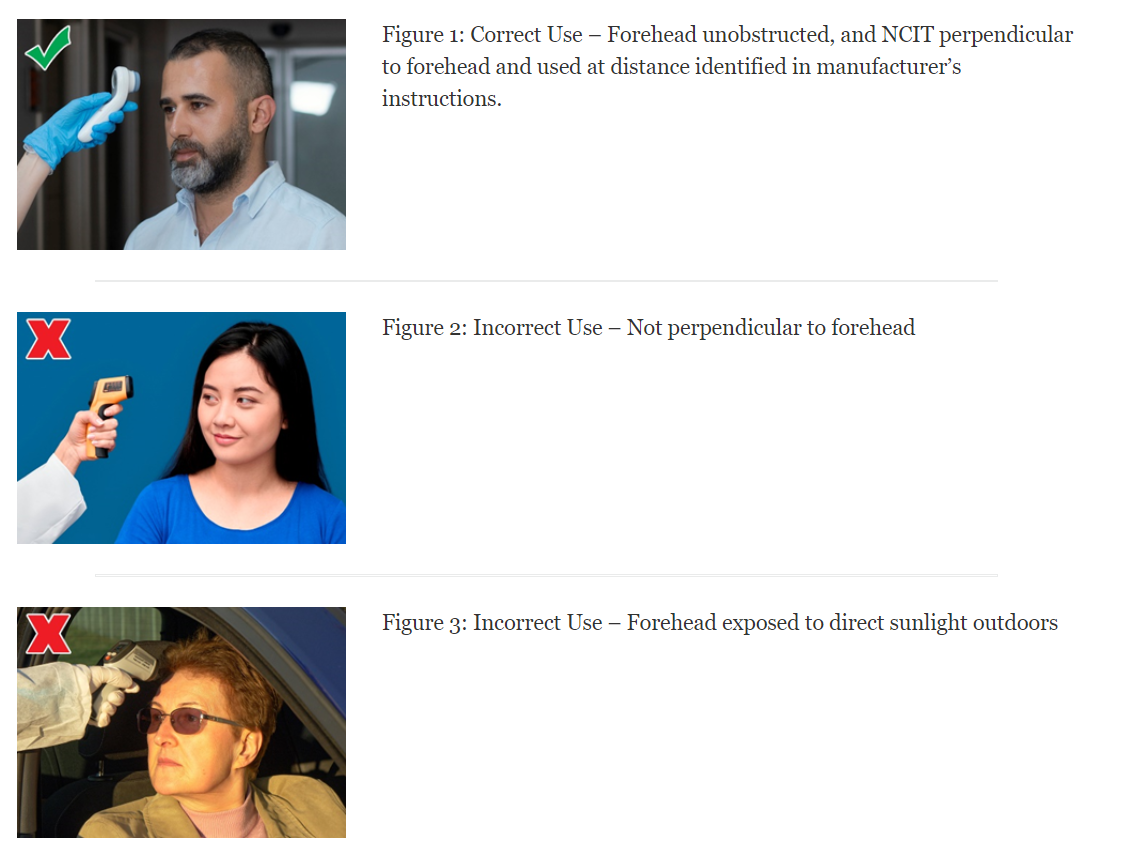 I hope that this article was able to shed some light on the concerns surrounding NCITs and was able to convince you to continue getting your temperature checked via your forehead despite circulation of baseless rumours.
Share this article to your aunties and uncles who still believe in this myth. It is always good to educate and clarify, especially when it comes to health. As always, #stay safe during this pandemic.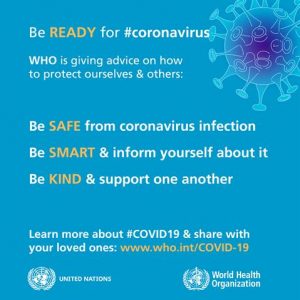 The opinions expressed in the article are the writer's own and do not reflect the view of MPS YPC.