My Reflections as a Pharmacist Following An Experience on the Tobacco Free Generation Endgame Advocacy
Last updated on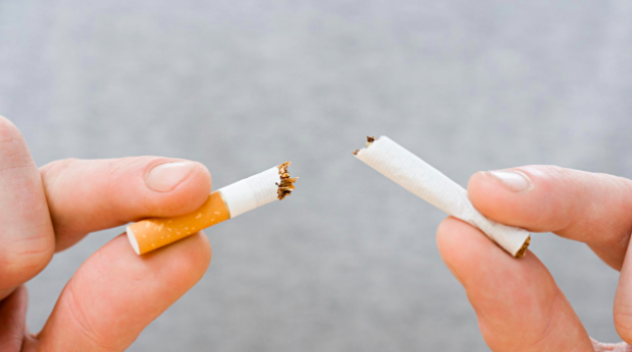 Written by Ms Huang Wenya Naomi, Singapore TFG Advocate since 2019
350km away from home, in Petaling Jaya, Kuala Lumpur, I started my first advocacy efforts for the Tobacco Free Generation. Our audience included respected members from the Malaysian Women's Action on Tobacco and Health and young leaders from the Malaysian Pharmaceutical Society- Young Pharmacist Chapter.
As a young practicing pharmacist with Mount Elizabeth Novena Hospital Singapore, preventive healthcare and public health advocacy were all just distant concepts that were mentioned in passing during lectures back in pharmacy school. I am sure many pharmacists would agree with
me when I say this: our current education and professional training has narrowed our perspective such that we instinctively associate tobacco-use reduction efforts with smoking cessation.
Is Smoking Cessation the only way to fight against tobacco use?
Consequently, it is only natural that our contributions to the fight against tobacco use gyrate around the same few familiar concepts of cessation counselling, nicotine replacement therapy or drug therapies – which have had no appreciable impact on tobacco use statistics.
How has this changed me?
Coming on board the Tobacco Free Generation (TFG) radically shifted my views on public health and preventive healthcare. The idea public health advocacy and the whole TFG end game concept was a breath of fresh air for me and I found it especially inspiring to be afforded the opportunity to share this concept with my peers from the Young Pharmacist Chapter. The lively bidirectional sharing session that went on during the presentation very much energized me and cemented my belief that it is absolutely imperative that young leaders from different communities should come together to lead their peers in advocacy work.
I came away from this experience with a new conviction that our energy as a new generation of advocacy-minded healthcare professionals, has the immense potential to give impetus to gamechanging concepts like the Tobacco Free Generation. As such, I strongly urge my fellow peers to come on board this exciting movement, to be actively involved in making societal changes which
will have significant and permanent positive impacts on the larger population.
The opinions expressed in the article are the writer's own and do not reflect the view of MPS YPC.
Naomi is currently a post-graduate student with Duke-NUS, pursuing studies in Medicine to become a doctor. Prior to this, she worked with Mount Elizabeth Novena Hospital, as a senior pharmacist with a specialisation in total parental nutrition and sterile compounding.